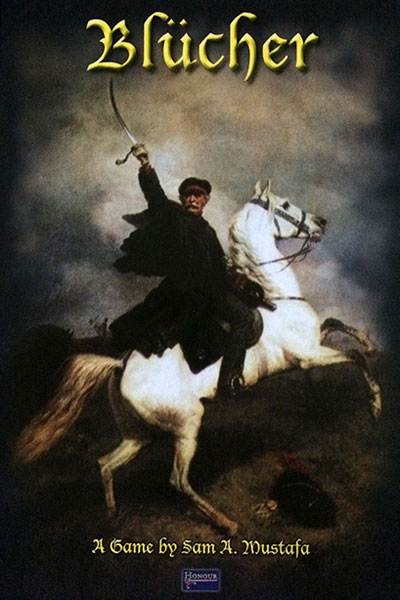 I was quite excited to see that Sam Mustafa's Blucher is now out.   Learned that via the latest North Star Military Figures Newsletter.   
I haven't heard any of Sam's podcasts yet, though I saw that Foy mentioned them a while back (thank you for that, Tony).   I confess I wasn't tracking the card game part of Blucher - if you go to the North Star link above, you'll see what I mean.   The idea of playing the Hundred Days using just cards as a substitute for lack of figures or time is intriguing, and reminds me a little of GDW's old System 7 Napoleonics system, of which, I suppose, GMT's CCN is a modern heir.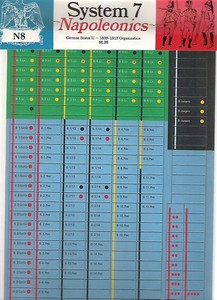 (For you nostalgia fans).
For now I am probably just interested in the rule book, particularly for Sam's Scharhorst campaign system as a battle generator, though since I have a copy of Paddy Griffith's Napoleonic book on order, I shall look to that first for ideas.   However, I shall be tracking the blogosphere for reviews of how both go together.
Meanwhile, that dratted MA thesis awaits. 
A bientôt, mes braves.